Really? Is that it? Surely there must be more right? These were the questions manifesting in my head after another stellar season of The Marvelous Mrs. Maisel, a show that provides far too much joy and entertainment in such small doses. The first season of this show was as close to a masterpiece as masterpieces go. We were introduced to the character of Mrs. Miriam "Midge" Maisel, a 1950's Jewish woman in her 20's with two supportive parents, a happy marriage and two children. Unfortunately, her world gets flipped upside down when her husband Joel admits to having an affair and leaves her. Fueled by the problems of her personal life, Midge discovers an outlet through stand-up comedy and meets the irreverent but hilarious Susie Myerson, a tomboyish club manager who decides to become Midge's manager. What was magical about the first season of the show was how relatable of a character Midge was. Like any millennial today, she's a true multitasker, trying to balance her family life, kids, a job, and of course, her passion for comedy. Her pursuit of her comedy career, however, is where we see the difficulty she has to go through in being not only a woman in a male-dominated society but also a woman in a male-dominated industry. Seeing how she overcame these challenges and struggles was a highlight of the show. Unfortunately for her, the challenges she faces especially in regards to her gender are only amplified in Season 2 alongside all of the family drama that is constantly surrounding her.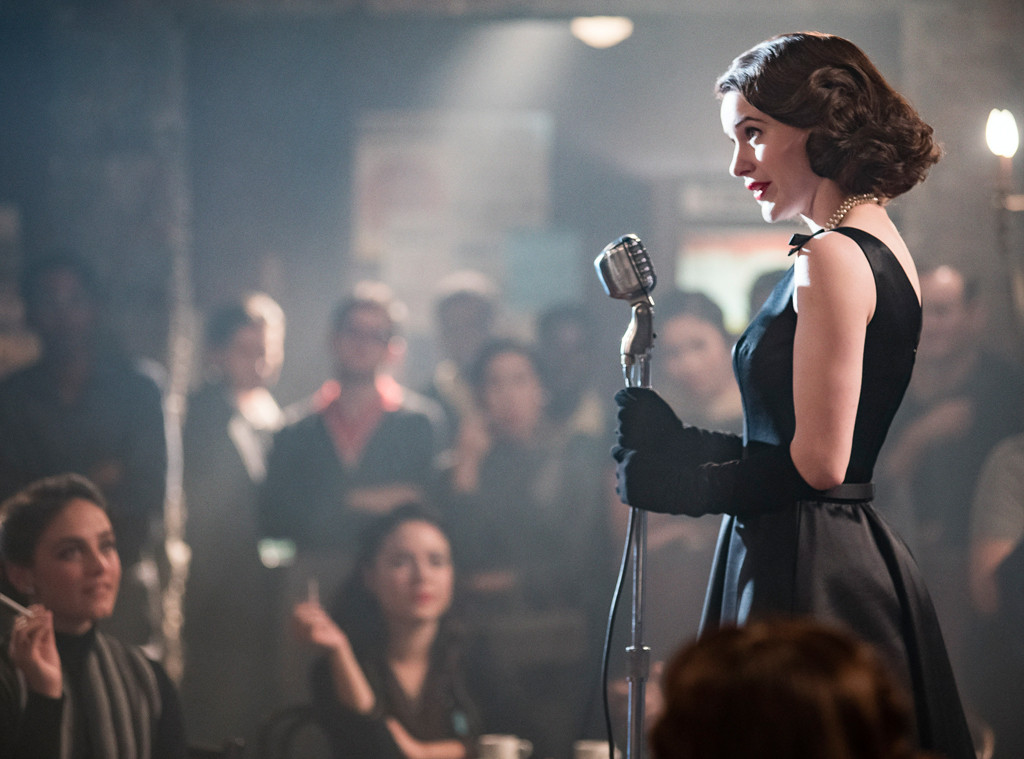 Season 2 picks up right where the first season left off and carries the same amount of charm and wit and style. One important thing to note is how lived in the world feels. 1950's New York has never been replicated so well on television. From the fast-moving upper West Side to the lower streets of Greenwich Village, every setting is filled with activity. It's truly effective in reminding the viewer of the living history of New York City. On top of the rich atmosphere, the characters themselves are perfectly embedded into this breathing world. Mrs. Maisel walks with the typical gate of women of that time period, and Joel Maisel quips in the fast-talking style typical of the 1950s. There isn't a modern idiom or suggestion in sight. In fact, the entire show comes off more like an old movie or a stage play from the 50's itself. In short, there could not be a more perfect period piece for this era.
Combined with the perfect setting is some absolutely brilliant directing. This season also decided to become slightly more experimental with long takes, sweeping shots, extreme long shots where characters are spouting dialogue moving in and out of a house, and many more interesting and unique ways to convey the experience. The music is excellent as always, the soundtrack brings in many more key pieces appropriate to the time period. The score itself adds to the levity or intensity of each scene. I noticed a few musical references calling back to earlier tracks from the first season during scenes that were also harkening back to moments from the first season. The show also switches things up by changing locations and having part of the season take place in Paris as well as at a family getaway in the Catskills. The Catskills was actually a prominent vacation spot for Jewish Americans at the time and so, of course, that also had to be captured as a living and breathing locale by the show. It's another example of how excellently this series integrates its fictional characters with real-life locations as well as some real-life characters as well (i.e. Lenny Bruce).
Speaking of characters, now we get to the real heart of the show. Rachel Brosnahan delivers another phenomenal performance as Mrs. Maisel, and Alex Bornstein continues being awesome as Susie. Their chemistry together also continues in stride however this time around with a little more conflict. One character that stole the show in the first season and comes back again for a full course is Abe Weissman, Midge's fastidious father. Some of the best humor from the first season resulted from Tony Shalhoub's portrayal of Abe, and the same case applies for season 2. Joel continues to be a character of contention, garnering sympathy at times while also coming off as a bit of a loser. It's clear that since the first season he has realized his mistake and is now afraid to let go of his love for Midge. Some new characters also grace the screen, Zachary Levi of Chuck fame is particularly noteworthy as a character with a major role.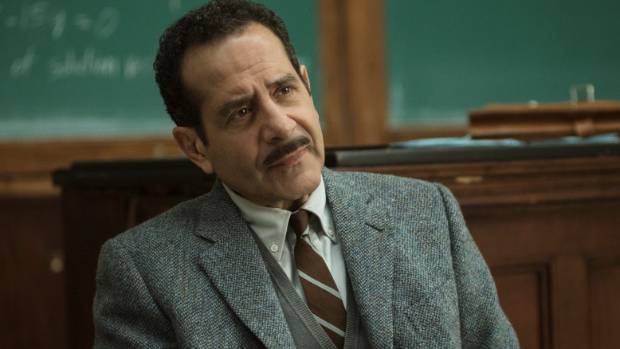 Despite the constant barrage of humor, there is an equally impressive display of drama. In fact, another feature of the show's brilliance is how it manages to blend drama and comedy so deftly. There will be moments where you will cry, and moments where you will laugh. There will be moments where you immediately go from laughing to crying, from crying to laughing, and doing both at the same time. At times, it can start to feel like everything is too episodic in nature and that there is a stagnating of the narrative, however, the very moment that you might feel that is when the narrative hits the hardest. There is very little fault to be found in The Marvelous Mrs. Maisel's second season. If there were anything to nitpick about, it would be that the season concludes with another cliffhanger of an ending in a similar way to the first season. Still, the ending is understandable as a means to build anticipation for the already confirmed third season.
There are a million more things to say about The Marvelous Mrs. Maisel but all of these things can't convey what can be conveyed by simply watching the show. If you haven't seen it yet and have Amazon Prime, watch it. It's a magnificent period piece, a witty comedy, a socially aware drama, and a wonderful work of television.